Coburn Goss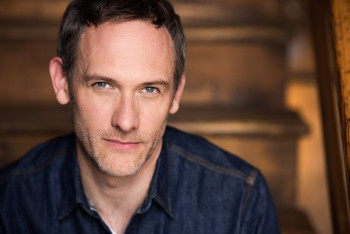 Coburn is thrilled to be teaching at Acting Studio Chicago, having taken all of Rachael's classes upon moving to Chicago from Arkansas many moons ago.
Since then, he has worked in Television: Empire (FOX), Mind Games (ABC, guest star), Chicago Fire (NBC, guest star), Boss (Starz, guest star), The Chicago Code (FOX, guest star), Reconstruction (NBC Pilot - series regular), Mob Director (FOX), The Beast (A&E), E/R (NBC, guest star), and Prison Break (FOX). Film work includes: What Women Want, Shelter, Joshua, The Lucky Ones, Man of Steel and Batman V. Superman: Dawn of Justice.
On Chicago stages, he has worked with Steppenwolf (Fake, Dead Man's Cell Phone, When the Messenger is Hot, Absolution and The Royal Family, Goodman (The Crowd You're In With and Vigils), Timeline Theatre (Chimerica) and Writers' Theatre (The Diary of Anne Frank and The Seagull). He performed opposite Mike Nussbaum in the long-running Frued's Last Session with CRC Productions at the Mercury Theater. He has also had the pleasure of working with Irish Theatre of Chicago (founding member), Next Theatre, Rivendell Theatre, Chicago Dramatists' Workshop, Seattle Repertory Theatre and Arkansas Repertory Theatre. He performed When the Messenger is Hot Off Broadway at 59E59. His voiceover work includes McDonald's, Illinois Lottery, NyQuil, American Family Insurance and Country Financial.
Mr. Goss' play Marked Tree won the American Theatre Critics Association's Osborn Award and After Dark Award for Best New Work. He currently teaches Acting for the Camera at Roosevelt University