Deb Doetzer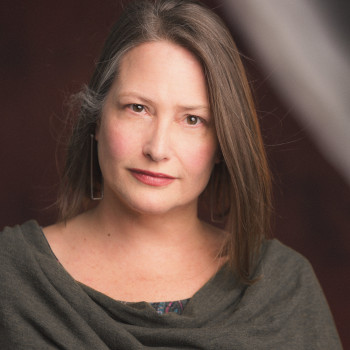 Deb has been working in voiceover, theater and improv for over two decades. A proud member of the performer's unions AEA and SAG-AFTRA, she has used her vocal talents on almost every medium that requires the human voice. She has been heard for such national television and radio accounts as Blockbuster Video, State Farm, McDonald's, Nestle's Toll House, Kraft Mac and Cheese, Ford, Breakstone, Cars.com and SC Johnson, among numerous others. She has run the gamut of characters from a Scrubbing Bubble to a Cashew for Fisher Nuts Clear Can campaign. Deb is currently the voice for Emmi Solutions, an interactive medical tool, and can be heard on the interactive games NetherRealm's Injustice: Gods Among Us, Ubisoft's Watchdogs, Tao Feng: Fist of the Lotus, Sacred II and Red Faction. She was also featured as "Penny the Penguin" in a short animation preceding the Shamu show at Sea Worlds nation wide.
Deb is currently an ensemble member of Rivendell Theatre Ensemble, where she was last seen in the critically acclaimed performance of The Secret Diary of Adrian Mole Aged 13 3/4. Deb has performed in Shear Madness with both the Chicago and Boston companies, and has also worked at The Annoyance Theater, Eclipse Theater and Improv Olympic. Deb has performed original sketch and improv comedy in NYC, Boston, Chicago, at Los Angeles' famed The Comedy Store, and many small towns in between.
An instructor at Acting Studio Chicago since 2000, Deb has taught Beginning and Intermediate Voiceover, as well as facilitating the Workout with the Pros Advanced Workshop. She is also an instructor at the Second City Training Center, teaching Voiceover for the Improvisor. Adjunct faculty at both Columbia College and De Paul University, Deb teaches Voiceover in the Radio and Theater Departments respectively, and was nominated at Columbia as a Teacher of Excellence in 2010. Deb was cited as the "Best Voiceover Coach" in Chicago by Backstage Magazine and was a panelist in the annual "That's Voice Over" convention when they came to Chicago in 2013.
Classes

Sharpen your VO Business & Studio Skills.
Testimonials
<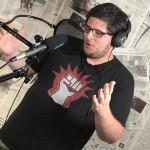 "Deb (Deb Doetzer, Instructor - Voiceover Workout with the Pros) is a real gem. She has a way of highlighting everyone's strengths while giving them kind and gentle constructive criticism."
— Laurie Carter Rose
>