WORKOUT WITH THE PROS- ADVANCED VOICEOVER SKILLS
Exercise your voiceover skills, and get real advice and insight into the business of voiceover from the folks who hire, represent, direct and compete with you. Work on mic every single week!
2017 lineup includes:
Class 1: Sheila M. Lin - Voice talent at Big Mouth Talent, social media maven and voice actor in many viral animation videos. Sheila will discuss how to use social media to market yourself in VO.
Class 2: Tim Dadabo actor extraordinaire, talent at Stewart in Chicago and WME in LA . Voice of guilty spark and others on halo, narrator for "outrageous acts of science."
Class 3: Kelly Wilkening - VO Agent at Big Mouth Talent
Class 4: Lee Kanne: Lee will talk about home studio set-ups and learning the ropes on pay-to-play sites.
Class 5: Jeff Davis - Producer at Energy BBDO
Required: Strong Voiceover Background and Intermediate Voiceover or equivalent training.
Tuition: $395
5 Weeks
Upcoming Classes
Thursdays, 6:00p - 9:00p
Starts June 22

This class has a pre-requisite: INTERMEDIATE VOICEOVER.
If you have the equivalent experience...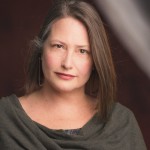 Deb Doetzer brings an extensive career in voiceover and theatre to her dynamic classes at ASC!
Testimonials
"Deb (Deb Doetzer, Instructor - Voiceover Workout with the Pros) is a real gem. She has a way of highlighting everyone's strengths while giving them kind and gentle constructive criticism."
— Laurie Carter Rose