WORKOUT WITH THE PROS- ADVANCED VOICEOVER SKILLS
Exercise your voiceover skills, and get real advice and insight into the business of voiceover from the folks who hire, represent, direct and compete with you. Work on the mic with a different master guest every single week!
Our Most Recent Lineup Included:
Gene Weygandt: VO Talent at Stewart Talent, former Booth Director at LA agency
Amy Spizzo: Freelance Copywriter
Brittainy Barratia:Talent Agent for Gray Talent
Jeff Davis:Senior Producer for Energy BBDO
Jimm Hoffman: Engineer for Hoffman Sound
Required: Strong Voiceover Background and Intermediate Voiceover or equivalent training.
Tuition: $395
5 Weeks
Upcoming Classes
Thursdays, 6:00-9:00p
Starts June 21

This class has a pre-requisite: INTERMEDIATE VOICEOVER.
If you have the equivalent experience...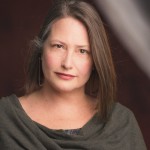 Deb Doetzer brings an extensive career in voiceover and theatre to her dynamic classes at ASC!
Testimonials
<
"Deb (Deb Doetzer, Instructor - Voiceover Workout with the Pros) is a real gem. She has a way of highlighting everyone's strengths while giving them kind and gentle constructive criticism."
— Laurie Carter Rose
>