THIS IS A BUSINESS: GETTING SERIOUS ABOUT YOUR VO CAREER
To apply for this in-person class, proof of full Covid-19 vaccination, including booster, is required. Make sure to upload a pdf of your card before submitting your application.
Please review our Health & Safety page for more information on uploading your Vaccination Card and current C.D.C. guidelines.
Designed by long-time VO Pro Deb Doetzer, this class is for those who have VO Training and/or Industry experience and are serious about focusing on their VO business chops. Understanding that you are an entrepreneur and this is your business is essential. Auditioning from home (and often recording a session from home) is becoming the new normal. Learn how to self-direct and get insider tips on the "business of the business" each week. Weeks 1-4 will be Online. Weeks 5 & 6 will be held at CRC.
WEEK 1: Work with Deb on script analysis and self-direction as she gets to know you and your voice. There will be recording homework each week to prep for our final 2 classes.

WEEK 2: Conversations and Q&A with VO Agent Brett Sechrist (Grossman & Jack Talent) about all things agent and Kathy Byrne of SAG-AFTRA about all things union.

WEEK 3: Engineer Dave Kresel will discuss why having a studio space is paramount, share his expertise on equipment, and how to work with and set up Source Connect. Because the Pandemic opened up new avenues, and we are now doing more sessions from home, Dave will run individual remote sessions with each student using Source Connect Now.

WEEK 4: Actor/VO Artist and Business Guru Sarafina Vecchio will help guide you through the organization and discipline it takes to be a successful independent contractor in the entertainment industry. Learn everything from how to practice excellent time management and "customer service," to keeping logical and detailed records of your accounting.

WEEK 5 & 6: Go to Chicago Recording Company and create a" mini-demo" from the material you have been working on, both in class and at home. Time permitting we will also work on other genres of voiceover (corporate narration, gaming, animation)/ Deb will then submit your "mini-demos" to Brett for feedback.
REQUIRED: After you apply you will be asked to submit a demo or sample of your VO work and to fill out a brief form asking what your expectations are in taking this class. Acceptance into the class is determined by the instructor.
Students must have internet access, as well as a computer/cell phone/tablet with a working camera and microphone. Bonus if you have a home studio set-up already
Tuition: $425
6 WEEKS: 4 ONLINE - 2 AT CRC
Upcoming Classes
Mondays, 6:00p-9:00p
Starts July 11

This class is full.
Sign up / log in to join waitlist to join the waitlist.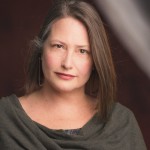 Deb Doetzer brings an extensive career in voiceover and theatre to her dynamic classes at ASC!