ON CAMERA 2: ONLINE
Building upon the fundamentals skills learned in the ASC On Camera 1 class, this course delves deeper into both the art and business of on-camera acting. Students will break down scenes for a variety of roles and genres, including co-star and supporting roles for television and film - with an emphasis placed on the roles Chicago actors are most likely to encounter. Each week involves on-camera work as well as watching/discussing playback. The course culminates with a mock audition and Q&A with an invited industry guest!
In our ASC On Camera 2: Online class, you will learn:
To deliver that coveted "third take" the first time

Interpret and Implement adjustments in the callback

How the Industry varies (CHI/LA/NY)

Business Info: properly listing credits/getting great headshots/finding work/agent-actor relationship/self-taping
Required: Completion of on Camera 1 or its equivalent (eligibility determined by ASC via headshot/resume/self-tape).
Students must have internet access, as well as a computer/cell phone/tablet with a working camera and microphone.
Tuition: $395
8 Weeks
Upcoming Classes
Tuesdays, 6:00p-9:30p
Starts July 6

This class has a pre-requisite.
Born and raised on Chicago's south side, Charles is an experienced actor, director, producer, and teaching artist.
Testimonials
<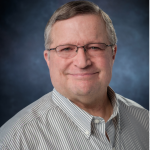 She (Janelle Snow — On Camera 2 Online) made great use of the technology during my first online course, was encouraging, thought provoking, and provided links to a myriad of resources that we will need going forward. While I have enjoyed all the instructors at ASC, Janelle was truly terrific.
— Scott Schiave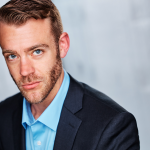 Janelle (Snow — On Camera 2 Online) has a way with words, that's a given. She promotes a healthy environment that enables growth and a creative evolution that allows for an artist to get outside of themselves with an air of trust. By using positivity and a well-measured ability to provide effective constructive criticism, she empowers creatives with an experience that allowed for a definitive growth that is measurable since we began the class.
— Jordan Getty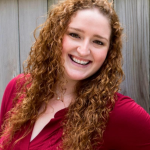 He (Charles Andrew Gardner - On Camera 2 Online) made sure that everyone in class got time in front of the camera, gave good feedback, and opportunities to apply that feedback. He spread his time to each student very well.
— Reagan James
>