GRADES 9-12: SUMMER AUDITION CLINIC FOR TEENS
To apply for this in-person class, proof of full Covid-19 vaccination is required. For kids 12 and up the booster is recommended after 5 months. Make sure to upload a pdf of your card before submitting your application.

**Note: after you hit APPLY you will receive a confirmation email; make sure to read carefully and fill out our required VACCINATION INFO FORM.
Please review our Health & Safety page for more information on uploading your Vaccination Card and current C.D.C. guidelines.
This exciting clinic immerses the young actor in the professional acting industry.
Five full days of audition/acting classes include: cold reading, monologue, on- camera, and business skills. The week culminates in a showcase of monologues for some of Chicago's top agents, casting directors and theatre directors. During the week, students will learn from lunchtime chats with industry professionals, have headshots taken by photographer Aaron Gang, and will study with some of Chicago's busiest working actors/directors.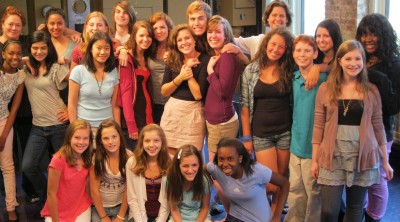 Cold Reading- make bold choices fast
Monologue- learn to personalize
On-Camera- audition skills for commercial/film
Business Skills- resumes/cover letters
Lunch Q&A- Chicago SAG-AFTRA Agent
Lunch Q&A- Casting Director
Lunch Q&A- Professional Actor
Headshots- headshots, photographer Aaron Gang
DAILY WARM-UPS- physical, vocal, improv, exercises
Showcase- Friday performance for agents & parents- starts at 6:00pm (proof of vaccination will be required to attend and masks must be worn the entire time)
This program is ideally suited for teens with strong previous training and experience who are looking to up their skills and audition game.
Admission is determined by a self tape audition.
Please slate your full name and age at the beginning of your tape.
Include a 1 Minute Intro: Share a bit about yourself (hobbies/interests, tell us about your family, favorite trip, anything!).
Prepare 1 contemporary monologue of 2 minutes or less.
Please email your self tape via an UNLISTED youtube link with your vaccination card, headshot and resume, attached to info@actingstudiochicago.com
Self Tape Tips
Camera- record your self tape on a camera or phone or computer camera
Sound- sit near to your camera/phone/computer to make sure the audio quality is good and you can be heard
Lighting- Make sure you have a light source in front of you (if the light source in behind you, your face will be in shadow). Natural lighting is great, but feel free to add ring/umbrella lights if you have access to additional lighting sources. If not natural lighting will do just fine.
Background- Film in front of a neutral (blank) background
Video- If taping on your phone you must shoot HORIZONTALLY (landscape mode) and not vertically
Face the camera but do not look into the lens. Your scene partner should be eye/lens level and be about 4 inches to the left or right of your camera lens
Be in a medium close up shot (head and shoulders) and do not have a huge gap between the top of your head and the top of the frame.
Have fun!

Tuition: $695
5 Day Intensive
Upcoming Classes
Mon-Thur, 10:00a-4:30p - Fri, 9:00a-7:00p
Starts August 1
Aug 1-5
Testimonials
<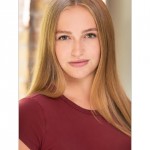 "The Summer Audition Clinic for Teens was a very valuable learning experience for me. I learned that using yourself and your own experiences is a key part of the craft. The relationships I formed with my peers and teachers during this week will surely last a lifetime."
— Sophie Biancalana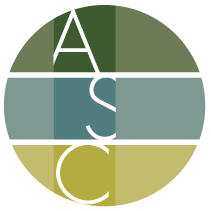 (Summer Audition Clinic) "This week has been a wonderful experience. This week has helped make my acting more truthful, especially with having a moment before. Also, I've never had on camera experience prior to this week, and it was extremely fun. Overall, I loved this experience and I am so grateful. Thank you!"
— Jocelyn Neidballa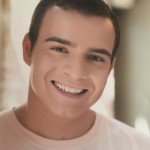 "I've never taken a workshop like this, (Summer Audition Clinic) so for me I learned a lot. I will be coming back because I learned so much. I learned about discoveries in scenes, and how important it is to have a before and after moment. I had never worked on camera before, so I am really glad I was able to experience this and know how to hit my mark and slate."
— Noah Katalinic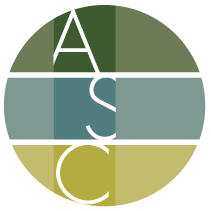 "I sincerely enjoyed the Summer Audition Clinic. It went by was too fast! this week really helped me develop as an actress. Ellen was a great monologue teacher and she really helped me understand the 12 Guideposts. Before this clinic I just read the lines how I thought the character would say them, but now I've realized I need to think about how I would feel in the situation. This week was wonderful and I hope I get the opportunity to learn more."
Sarah C.--age 16
— Summer Audition Clinic Student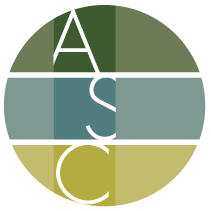 "Thank you so much for this week. It was so much fun & I learned a ton!
Besides learning about cold reading, improv and on camera, I perfected my monologue. I learned how to nail the audition. Since I have little experience, I know for sure that the things I've learned here were very valuable. Adrianne (Adrianne Cury, Instructor), you helped me so much with my monologue. I was able to break out of my shell and really become the all-to-rebellious 'Audrey.' Rachael (Rachael Patterson, Studio Director), you made acting even more fun. The clinic (Summer Audition Clinic) was the greatest thing ever. Thanks!"
Emily M.--age 15
— Summer Audition Clinic Student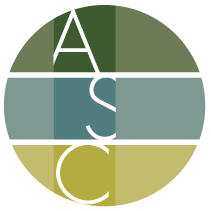 "Thank you so much for this week! I learned a lot about on camera and a TON about the business. I was treated like a professional which was extremely refreshing. The relationships I have gained with the other students and the teachers I hope will last beyond the Summer Audition Clinic."
Mike C.--age 17
— Summer Audition Clinic Student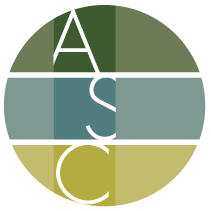 "I don't know how to begin to thank you for absolutely everything this week. It has been some of the most informational, enjoyable and hilarious 5 days of my life. I have to admit, on Monday morning, I was a litte freaked out and I thought that this wasn't the place for me. I'm glad I came back because I learned so much about myself and I have you guys to thank. Throughout these 5 days at the Summer Audition Clinic, I have truly surprised myself. I took risks and evolved as a person and I owe it all to you. I came in on Monday barely knowing anything about the business and I'm leaving far more confident in my knowledge of agents, casting directors, unions, etc. I really can't thank you enough for everything I have gained from this experience. Thanks a million."
Allie P.--age 14
— Summer Audition Clinic Student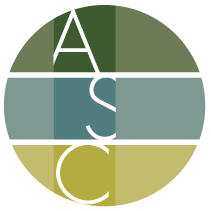 "Thank you SO much for this week Adrianne (Adrianne Cury, Instructor- Summer Audition Clinic)! It's been interesting, crazy, fun but most importantly it 's been such a growing experience. Even though I was a little...well very...scared about the scene you gave me, it really pushed me out of my comfort zone and expanded me as an actor. I always had a blast in your class! Thanks again for this week and I really hope to work with you again in the future."
Sincerely,
Ragan H.--age 15
— Summer Audition Clinic Student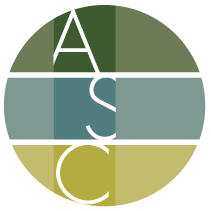 Thank you for this wonderful week. During which I have felt myself grow as an actor. I learned to expand my mind to what I'm able to do in a performance, as well as in an audition. I've learned to establish what I'm fighting for in my relationship. I've learned to make a resume and how to work with a camera. Thank you for this memorable week, I will never forget it.
Evan B.--age 16
— Summer Audition Clinic Student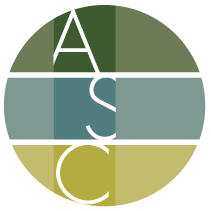 I'd like to start off by saying that what I have learned in this clinic (Summer Audition Clinic) is priceless to me. The countless things I have learned will definitely stay with me. From the 12 Guideposts to visualizing my relationships, my acting has improved substantially. I'd also like to thank all my funny and wise teachers for providing me with all of their wisdom and information on the craft that all of us here at the clinic are crazy about. I would recommend this extremely helpful clinic to any serious actor or actress that is looking to further their skills.
Will G.--age 17
— Summer Audition Clinic Student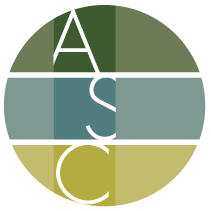 Thank you so much for this week at the Summer Audition Clinic. I must admit coming in I was more than a little nervous. Turns out I had nothing to worry about! Not only did I make new friends, have so much fun and get great industry experience, but I learned so much! I learned how to use opposites in monologue class. I learned how to come from a place of stillness in on camera class and I learned how to show relationships. I loved all my teachers and my fellow classmates. I'm glad I got to appreciate all the different personalities. I don't want this week to end but I know I've improved so much. Thanks again.
Gianna G.--age 17
— Summer Audition Clinic Student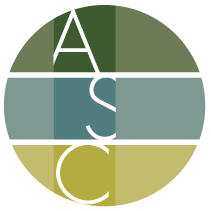 "My experience at the Summer Audition Clinic has been the most informational week I have ever had. I'm completely thankful and will not take it for granted. The new tools I have learned this week, I will remember for a lifetime and will think of this week when I go on auditions. Every teacher in this clinic has wonderfully developed me into a brand new actress, so thank you so much for that. I thank you for seeing potential and working with me. IN each class I felt the care form each teacher. I had the best week of my whole summer in this ASC clinic. Thank you."
Ashley H.--age 17
— Summer Audition Clinic Student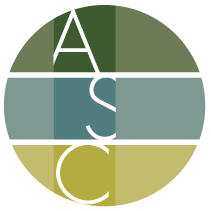 "This is my second year doing the Summer Audition Clinic. I'm more than happy to be back and surrounded by so many talented actors. Everyday I grow and learn so much about myself as an actor. I have sharpened my skills in on-camera, monologue, and cold reading. All of the teachers and staff are filled with such positive energy, that it makes you want to work so hard. So, I thank ASC for giving me this lovely opportunity."
Bella G.--age 14
— Summer Audition Clinic Student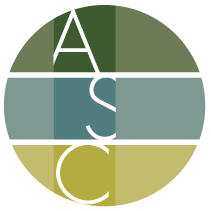 "I loved the Summer Audition Clinic and especially the teachers who were apart of it. The staff is literally incredibly amazing and so friendly, and make me feel very comfy and happy. But the things that everyone (every teacher) had to say was so helpful. The industry guests that came in were so so helpful. They really helped clear so much up. I will NEVER do a monologue the same ever again! Kurt, Adrianne, Rachael, seriously thanks! I will NEVER walk into an audition the same way every again either! I shall NEVER never ever do an on-camera audition like I did before. EVER .Thanks, Doug!"
Thank you so much!
Matt. G.--age 17
— Summer Audition Clinic Student
>