GRADES 9-12: SUMMER AUDITION CLINIC FOR TEENS
This exciting clinic immerses the young actor in the professional acting industry.
Five full days of audition/acting classes include: cold reading, monologue, on- camera, and business skills. The week culminates in a showcase of monologues for some of Chicago's top agents, casting directors and theatre directors. During the week, students will learn from lunchtime chats with industry professionals, have headshots taken by photographer Chris Popio (Popio Stumpf Photography), and will study with some of Chicago's busiest working actors/directors.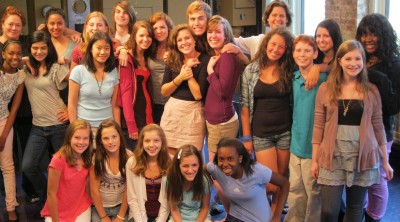 Cold Reading- make bold choices fast
Monologue- learn to personalize
On-Camera- audition skills for commercial/film
Business Skills- resumes/cover letters
Lunch Q&A- Chicago SAG-AFTRA Agent
Lunch Q&A- Casting Director
Lunch Q&A- Professional Actor
Headshots- headshots, photographer Chris Popio (Popio Stumpf Photography)
DAILY WARM-UPS- physical, vocal, improv, exercises
Showcase- Friday performance for agents & parents- starts at 6:00pm
ADMISSION: This program is ideally suited for teens with strong previous training and experience who are looking to improve their skills and audition game.
When you apply please upload a headshot (a school photo is fine) and a resume. (Your resume should include a list of classes you've taken and any plays or acting experience you've had.) Once we review your materials we will contact you and request a simple self-tape of a one-two minute monologue.
Self tape audition
Please slate your full name and age at the beginning of your tape.
Include a 1 Minute Intro: Share a bit about yourself (hobbies/interests, tell us about your family, favorite trip, anything!).
Prepare 1 contemporary monologue of 2 minutes or less.
Please email your self tape via an UNLISTED youtube link with your headshot (or photo) and resume, attached to info@actingstudiochicago.com
Self Tape Tips
Camera- record your self tape on a camera or phone or computer camera
Sound- sit near to your camera/phone/computer to make sure the audio quality is good and you can be heard
Lighting- Make sure you have a light source in front of you (if the light source in behind you, your face will be in shadow). Natural lighting is great, but feel free to add ring/umbrella lights if you have access to additional lighting sources. If not natural lighting will do just fine.
Background- Film in front of a neutral (blank) background
Video- If taping on your phone you must shoot HORIZONTALLY (landscape mode) and not vertically
Face the camera but do not look into the lens. Your scene partner should be eye/lens level and be about 4 inches to the left or right of your camera lens
Be in a medium close up shot (head and shoulders) and do not have a huge gap between the top of your head and the top of the frame.
Have fun!

Tuition: $695
5 Day Intensive
There are no classes currently scheduled.
Sign up / log in to join the waitlist.
Testimonials
<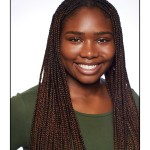 I just wanted to say thank you so much for having the Summer Audition Clinic, it was amazing and I learned so much! After the showcase, Paonessa Talent Agency reached out to me and offered me an audition. It went well and I just officially signed with them last week! ASC has helped me grow so much as an actor and I can't wait to take another class :)
— mikayla plant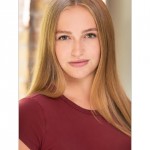 "The Summer Audition Clinic for Teens was a very valuable learning experience for me. I learned that using yourself and your own experiences is a key part of the craft. The relationships I formed with my peers and teachers during this week will surely last a lifetime."
— Sophie Biancalana
>