Adrianne Cury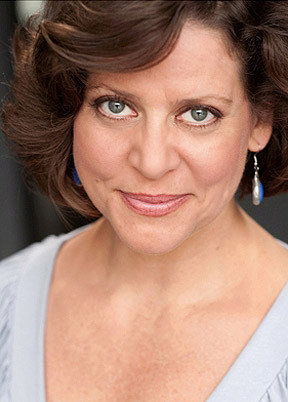 Although she has spent most of the last several years teaching, coaching, & directing, ADRIANNE CURY has had the privilege of working as an actor in Chicago with Writer's Theatre, Famous Door, Next, First Folio, Chicago Shakespeare, Chicago Shakespeare Project, Drury Lane Evergreen Park, Bailiwick, Strawdog, Apple Tree, National Jewish, Lifeline, Organic/Touchstone and ShawChicago; and regionally with Indiana Repertory, BoarsHead, Human Race, New American, Artists Ensemble, and Wisconsin Shakespeare.
Most recent credits include several readings with Silk Road Rising, actor & director for Episodes 3 & 4 of Henry L. Sullivan III's ongoing multi-cast sudiobook series,The American Fathers, as well as a third year teaching teens on Grand Manan Island in Canada. In 2016, Cury directed Oak Park Festival's The Taming of the Shrew, and a workshop production of Rob Koon's Cyclist Attacked by Mountain Lion for Triton College.
Her acting honors include: Jeff Award nomination (Two by Shaw - Writer's Theatre); Jeff Citation (Maggie in Cat on a Hot Tin Roof - Zebra Crossing); and two After Dark Awards (Shrapnel in the Heart - Famous Door & David's Redhaired Death - Bailiwick).
Favorite credits include Masha & Arkadina - The Seagull; L'il Bit - How I Learned to Drive; Angela - Wonderful Tennessee, Alma - Summer & Smoke, Rosemary - Picnic, the world premiere of Patricia Kane's Float - About Face Theatre, & Helen Alving in Ibsen's Ghosts for ShawChicago, and in Konya, Turkey!
Additional Directing credits: the experiment -Stockyards Theatre Project; You Never Can Tell - Village Players; Scoundrel Time and The Thin Man - City Lit; Sense & Sensibility - Theatre of Western Springs; Ravenscroft for Triton College; Mauritius for Theatre of Western Springs.
Ms. Cury is a proud member of Actor's Equity & SAG-AFTRA, and teaches both adults and teens here at Acting Studio Chicago; the Senior BFAs at Depaul University TTS, and yearly on Grand Manan Island in Canada. She has conducted workshops & seminars for Triton College, North Central College, Theatre of Western Springs, and The Performer's School, and she privately coaches for auditions in various locations.
Classes

Blow those casting directors away! 6 Weeks.

This exciting and energizing one-week program is perfect for teens who want to hone their theatre and on-camera audition skills as well as learn about the ins and outs of the business in Chicago. Acceptance is determined by a self tape submission. ~ Week of Aug.1st.

Dive into the world of the play!