GAMING & ANIMATION WORKSHOP
To apply for this in-person class, proof of full Covid-19 vaccination, including booster, is required. Make sure to upload a pdf of your card before submitting your application.

Please review our Health & Safety page for more information on uploading your Vaccination Card and current C.D.C. guidelines.

Are you a voice actor curious about working in Gaming & Animation?
Brad Grusnick, a voice actor with a long list of credits (BIOSHOCK: INFINITE, GOD OF WAR: ASCENSION, STAR WARS: UPRISING, NEW DREAMWORKS ANIMATED SERIES ) has designed this workshop for seasoned voice over actors with acting and improv skills. You will learn the techniques needed to hone your skills in the animation and video game space, working on dialogue, callouts/efforts, and character development. This workshop will be held at Chicago Recording Company located at 232 E. Ohio Street, Chicago.
Learn about the current state of the industry, both nationally and locally
Learn about the "heightened reality" necessary in gaming
Find a character voice by starting with your "signature read"
Learn how impressions can turn in to magnificent characters
Discover techniques to produce different sounds
Learn how to take care of your instrument
Tuition: $150
1 Day Workshop - Held at Chicago Recording Company - 232 E. Ohio Street
Upcoming Classes
Sunday, 12:00p-3:00p
Starts April 23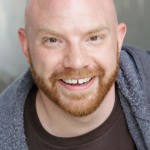 Brad is a highly experienced Gaming and Animation VO artist who brings high energy and fun to his teaching.