GAMING & ANIMATION WITH BRAD GRUSNICK
Voice Acting for Animation and Video Games was designed by 20-year Voice Actor veteran Brad Grusnick exclusively for students who have completed Beginning and Intermediate VO, or VO for the Professional Actor.
Building upon the fundamentals of commercial voice acting, students will learn advanced techniques needed for the highly competitive world of animation and gaming. We will use acting exercises, improv, and real-world animation and video game scripts to develop the necessary skills of character creation, text analysis, emotional range, and preservation of voice. Students will gain valuable experience in the technicalities of auditioning, taking direction, performance, and the recording process.

Weeks 4 and 5 of this 6-week class will take place at Chicago Recording Company located at 232 E. Ohio. The sixth and final class is held at ASC.
REQUIRED: Beginning & Intermediate VO or VO for the Professional Actor.
In the event of inclement winter weather, your class will move to Zoom. ASC staff will make the decision by 3 pm the day of class and send you a Zoom link via email and text.
Tuition: $450
6 WEEKS
Upcoming Classes
Saturdays, 11:00a-2:00p
Starts January 13

Only 4 spots left!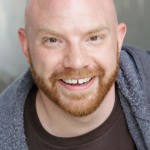 Brad is a highly experienced Gaming and Animation VO artist who brings high energy and fun to his teaching.