Christina Gorman
Christina is an actor and fight/intimacy choreographer, originally from the Hudson Valley region of upstate New York.
As an actor, favorite credits include 3C (A Red Orchid Theatre), The Tall Girls (Shattered Globe Theatre), Cyrano (Boho), and Men Should Weep (Jeff Citation for Best Play) for Griffin Theatre among others. She has also had the pleasure to work with companies such as Steppenwolf Theatre Co, Stage Left Theatre, Buffalo Theatre Ensemble, City Lit, and her artistic home Shattered Globe Theatre, where she is an ensemble member. She can also be seen in Clarion New Media's webseries, The Adventures of Jacketman.
As a violence/intimacy designer, selected credits include Victims of Duty, 33 to Nothing, and The Nether (A Red Orchid Theatre); BLKS, Visiting Edna, and The Crucible (Steppenwolf Theatre Co); Red Rex, Lela & Co., Wastwater, Posh, and Brilliant Adventures (Steep Theatre); Ragtime (Griffin Theatre); and Crime and Punishment, In the Heat of the Night, Our Country's Good, and The Whaleship Essex for Shattered Globe Theatre.
Classes
Testimonials
<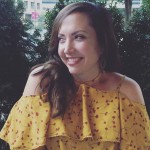 "I came to Acting Studio Chicago with zero experience in the craft, just a desire to have fun and have a new experience. ASC delivered on that and more; the people in my class with me were great, and the teacher - Christina Gorman - was just fantastic. Beyond fantastic. Her enthusiasm, positive attitude, real talk when feedback was needed and authenticity make her an incredible teacher, and no doubt a wonderful actress. I can't wait to take another class!!"
— Emily Drake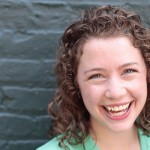 "Christina (Christina Gorman, Instructor - Stage Combat) was all over keeping us safe and showing us how to improve. She was so encouraging and did a great job at creating a safe and fun atmosphere."
— Angela Rak
>