LEVEL 2 SHURTLEFF TO SCENE: ONLINE
Building upon the work you did in Level 1, our ASC Online Level 2 course delves deeper into Shurtleff's Guideposts, allowing you to: further develop your process, strengthen your partner connection, and increase your specificity. In this course, you will continue improving upon your script analysis skills as you work to clarify your choices and develop a more personal connection with the text. Emphasis will be placed on the application and transition from bookwork into scene work. In this course you will further learn to:
Appropriately choose and apply action verbs

Easily and effectively find beats

Further develop and specify your internal monologue

Incorporate discoveries in order to fully act on impulse
Required: Level I or equivalent training and placement self-tape.
Students must have internet access, as well as a computer/cell phone/tablet with a working camera and microphone.
Scroll to the bottom of the page to find the class day/time that best suits your schedule!
Tuition: $375
8 Weeks
Upcoming Classes
Tuesdays, 6:00p-9:00p
Starts April 27

This class is full.
Sign up / log in to join waitlist to join the waitlist.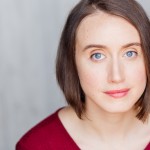 Actress and fight choreographer, Christina brings energy, creativity, and industry knowledge to her classes!
Saturdays, 2:00p-5:00p
Starts May 1
NO CLASS May 29
This class has a pre-requisite.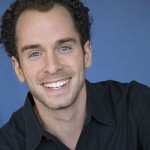 Danny Taylor brings his extensive experience as a performer to create a fun and dynamic acting class experience.