Jack Bronis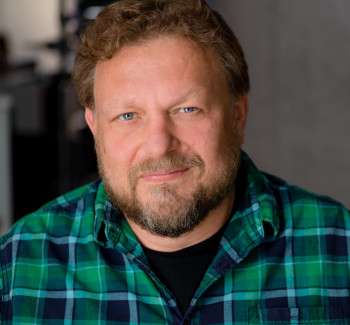 Jack Bronis most recently finished performing the role of The Father in a tour of Andrew Hinderaker's The Magic Play, which he did at The Actors Theatre of Louisville, Portland Center Stage at the Armory, and Syracuse Stage. He is proud to have been a founding member of The Noble Fool Theater, performing in various shows including Steve Martin's adaptation of The Underpants, Roasting Chestnuts, Flanagan's Wake, and The Baritones, among other shows. He wrote the book and lyrics forVikings- A Musical in Two Axe for Noble Fool (which was brilliantly directed by ASC's own Linda Gillum). He is a longtime faculty member of Acting Studio Chicago, and has also taught improvisation at The Second City for nearly two decades. He conceived and was the original director for the long-running Flanagan's Wake, which he has directed in Chicago at various venues including The Noble Fool, The Royal George, The Improv Institute, and Chicago Theatreworks, in addition to having directed productions in Rochester, New York, New Orleans, and Minneapolis. He also directed Rick Almada's one-man tour-de-force farce The Paradox of Insanity, I Mean, Humanity, and Nolen & Nolen in The Science of Love. Film and television roles include Chicago Fire, Early Edition, The Playboy Club, Unsolved Mysteries, America's Most Wanted, Chicago Overcoat, The Last Rites of Joe May, Dirty Work, Best if Used By, The Package, and Jeri's Grill.
Classes

Add improv to your toolbox!

The ultimate online guide to "The Guideposts".