Jeff Lupetin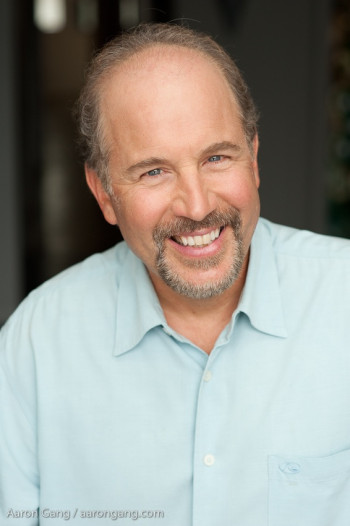 Jeff Lupetin has been a national voiceover talent for over 30 years and a teacher for 16 years. Check out his voice content on JeffsVO.com and his teacher tips on Ultimate Voiceover.com. His book, Ultimate Voiceover is available at Acting Studio Chicago and on Amazon as a paperback or e-book. Recent credits include appearing on NBC's Chicago Fire Season 4 as a distraught husband. He was also the retail voice for HH Gregg furniture and appliance store, and a daily news narrator for TouchVision Tv.com. In addition, Jeff was honored at the Museum of Broadcasting in Chicago for his many animated characters for McDonald's and various Raid bug characters for SC Johnson and Proctor and Gamble. In the past, Jeff has voiced nationally for Off products and Coors Extra Gold, winning the Fairfax Cone award for excellence. His character work includes national spots for Raid as one of the infamous Raid bugs and as "I am Hungry" for McDonald's. Locally, Jeff was the Lotto Wizard for the Illinois Lottery.
Jeff has had a wide range of voice experiences and careers. Older gamers know Jeff as the voice of Gillian Seed in the Hideo Kojima video game, Snatcher. He still can be heard on the "Twilight Zone Radio Show" nationally. You may have caught him on the Oprah Winfrey Show in the 1960's retro show, voicing and on-camera.
Jeff's career began as a children's program announcer for WFLD-TV and WGBO-TV Super 66 in Chicago. This and his original Spoken Word material, "The Making of Dangertown" can be found on Youtube.
Jeff hails from Ossining, NY, and graduated from Northwestern University with a Radio-TV-Film degree. He is a Jeff Citation winner for the improvisational review, "MegaFun" with the Practical Theater company at Second City ETC.
Jeff created the Intermediate Voiceover and new Voice for Animation and Gaming classes for ASC. He is also an adjunct professor at Columbia College, teaching Voice for Animation. He and his partner, David Leffel of BAM Studios produce high-end voiceover demos for students. He is available for coaching as well. He looks forward to helping start your career!! He can be reached at jefflupetin@gmail.com
Classes

Expand your voiceover skills!