INTERMEDIATE VOICEOVER
This 6-week intensive is designed for those who have completed Beginning Voiceover, or have a voiceover demo and previous studio experience. The class is taught by national voiceover talent Jeff Lupetin at Chicago Recording Company (232 E. Ohio).
Students will continue to hone their voiceover technique, and learn more about the business of working in the voiceover industry. They will receive a copy of Jeff's book Ultimate Voiceover, a guide to working in voiceover.
Required: Beginning Voiceover or equivalent training.
Tuition: $425
Upcoming Classes
Wednesdays, 6:00p-9:00p- 6 Weeks
Starts May 3

This class has a pre-requisite: BEGINNING VOICEOVER.
If you have the equivalent experience...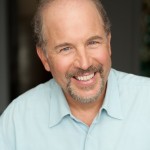 Jeff is an author and award winning VO artist recognized for his work for SC Johnson and Procter & Gamble.