INTERMEDIATE VOICEOVER ONLINE
This 6-week intensive is designed for those who have completed Beginning Voiceover or have a voiceover demo and previous studio experience.
Taught by the incomparable Jeff Lupetin, this course further improves and expands upon the skills you've already acquired in our ASC Online Beginning VO class. In addition to refining and perfecting your work behind the microphone, this 6-week course also introduces you to the business of voiceover and what it's like to audition and work in that area of the industry.
Required: Beginning Voiceover or equivalent training.
Students must have internet access, as well as a computer/cell phone/tablet with a working camera and microphone.
Tuition: $305
6 Weeks
Upcoming Classes
Tuesdays, 6:00p-9:00p
Starts July 12

This class has a pre-requisite.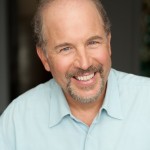 Jeff is an author and award winning VO artist recognized for his work for SC Johnson and Procter & Gamble.