ON CAMERA INTRO: ONLINE
Our On-Camera Intro: Online class is ideal for actors who are ready to start their Camera training. Taught by working industry professionals, this course introduces you to the fundamentals of on-camera acting. The techniques and skills you acquire in this course will serve as a strong foundation for you to build upon as you continue the ASC Online Camera classes. In this course, you will learn techniques specific for on-camera acting, including:
How to comfortably watch and effectively critique your on-camera work

The importance and impact of stillness and eye-lines

Delivering a strong Commercial "Interview"

Approaching scripted commercial auditions
We pride ourselves in small class sizes, allowing every student to work on-camera in every class. You will receive adjustments from your instructor, watch playback, and build confidence in your skills.
Required: Students must have internet access, as well as a computer/cell phone/tablet with a working camera and microphone.
Tuition: $350
6 Weeks
Upcoming Classes
Thursdays, 6:00p-9:00p
Starts July 15

Born and raised on Chicago's south side, Charles is an experienced actor, director, producer, and teaching artist.
Testimonials
<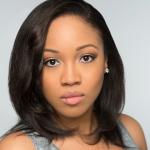 The instructor (Charles Andrew Gardner — On Camera Intro: Online) did an awesome job in allowing time for industry-related questions every class. Additionally, he allowed the class time to extend when needed in order to make sure everyone got the opportunity to do their self-tape live in class.
— Alleece Baker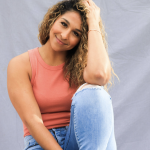 Charles (Andrew Gardner — On Camera Intro: Online) really went above and beyond. I loved how he set the tone for the class by having us decide our own class agreements. It really gave us ownership of how we wanted our few weeks together to go.
— Sierra Rhodes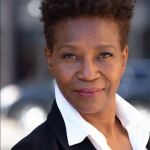 Brian (Plocharczyk - On Camera Intro Online) provides feedback in a caring and matter of fact way. He's able to convey and apply his industry knowledge in how he instructs as well as when providing feedback. It was evident that he spent a lot of time getting familiar with the technology which really helped with our transition from in-person to online.
— Valerie Butler-Newbern
>