ON CAMERA INTRO
This class is designed for the student who is eager to start working on camera.
You will learn:
Technique specific for on-camera acting: Stillness, Eye-lines, Internal work
Skills to approach scripted commercial auditions
How to deliver a strong Commercial "Interview"
Improv and how to nail the M.O.S. audition
Skills to approach the small role for TV/Film: The Functionary Audition
An overview of the On Camera Business in Chicago
We pride ourselves in small class sizes, allowing every student to work on-camera in every class. You will receive adjustments from your instructor, watch playback and and build confidence in your skills. ​
Tuition: $300
6 Weeks
Upcoming Classes
Mondays, 6:00p-9:00p
Starts December 2
NO CLASS Dec 23 & Dec 30
Born and raised on Chicago's south side, Charles is an experienced actor, director, producer, and teaching artist.
Mondays, 6:00p-9:00p
Starts March 2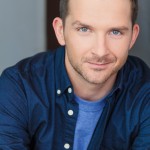 Brian's work as a VO and On Camera talent has been heard and seen in countless commercials and corporate videos, as well as in animated and gaming projects.