LEVEL 4 REHEARSAL TO PERFORMANCE
Put Shurtleff's Guideposts into practice! In Level Four, you'll enrich your skills and be gently stretched beyond your comfort zone through in-depth scene work. You will also be assigned a contemporary monologue and learn the "art of auditioning."
Spending time in rehearsal will help you learn to toss weak choices while keeping and repeating strong ones. You'll learn to maintain consistency while making your performance fresh and spontaneous, a necessary skill for every actor. You'll work with costumes and props, and create a performance for studio students and friends as the culmination of class. Team taught by working professionals Adrianne Cury and Sarafina Vecchio over 6 weeks, you will also be vocally coached by in demand vocal/dialect coach Kate DeVore during one class. 3 wonderful instuctors will enrichen your performance experience.
Required: Levels 1, 2 & 3 and an audition for the instructor. It is recommended that L3 has been completed within the previous 12 months. Please call to make an audition appointment.
Tuition: $450
7 Classes in 6 Weeks
Upcoming Classes
Thursdays, 6:00p-10:00p
Starts March 12
Dress Rehearsal, Tuesday Apr 14
This class has a pre-requisite: LEVEL 3 SCENE STUDY.
If you have the equivalent experience...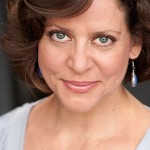 Adrianne brings experience from Chicago's top theatres such as Writers, Chicago Shakes, and Lifeline.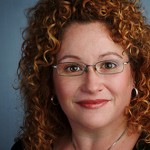 Kate brings her knowledge as a speech pathologist and dialect extraordinaire to her voice and dialect classes at ASC!