VOICEOVER FOR THE PROFESSIONAL ACTOR: COMBO
To apply for this in-person class, proof of full Covid-19 vaccination, including booster, is required. Make sure to upload a pdf of your card before submitting your application.
We highly encourage all students to stay up to date with their boosters according to CDC recommendations and industry standards and receive the bivalent vaccine. Up-to-date means, if eligible, one must be boosted with the new bivalent vaccine, which is free. You are eligible for the bivalent booster if 2 months have passed since your last vaccine.
Please review our Health & Safety page for more information on uploading your Vaccination Card and current C.D.C. guidelines.
This COMBO class is Online AND In Person.
Our Voiceover for the Professional Actor COMBO course is designed for students who already have a handful of professional theatre/film/television credits under their belt. Building upon the fundamentals of theatre and on-camera techniques, students will learn to apply and adapt their skills to the world of voice acting.
This class explores both recording from home skills, as well as working in a studio environment. Weeks 1-3 will be held online via zoom. Weeks 4 & 5 will take place at Chicago Recording Company where you will experience working in a professional studio and with a sound engineer. The last class will be held at Acting Studio Chicago with a top Chicago VO agent.
In this course, you will:
Learn about the variety of commercial styles.

Explore the differences between: TV, internet, radio, announcer, and demo reads.

Practice narration, animation, and gaming auditions. (1 class)

Gain insight and information about the hardware, software, and environments that will give you a great-sounding audition from your own home.

Learn about the basics of working from home: including record and send and remote recording

Spend 2 Studio Sessions at Chicago Recording Company

Receive feedback and have a Q&A with one of the top VO agents in Chicago. Past session's agent guest was Susan Farlik - agent, Grossman & Jack
Admission: Determined by Resume
Students must have internet access, as well as a computer/cell phone/tablet with a working camera and microphone.
Tuition: $400
6 Weeks
Upcoming Classes
Sundays, 11:00a-2:00p
Starts January 8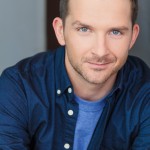 Brian works in VO and On-Camera with numerous commercials, corp. videos, and animated & gaming projects credits.