ON CAMERA 4
In this 6-week Master Class, actors will focus on sharpening the tools every working on-camera artist needs to keep working, including auditioning for lead roles in indie films, guest star and supporting roles on television, and how to create your best self submissions. Specific industry information will be discussed, as well as avenues for the actor to pursue and create his/her own work.
Ideal for the actor with a BFA or MFA in Theatre with several post collegiate, professional theatre credits.
Required: Strong professional theatre background and Camera 3.
Tuition: $325
6 Weeks
Upcoming Classes
Thursdays, 1:00p-4:30p
Starts July 11

This class is full.
Sign up / log in to join the waitlist.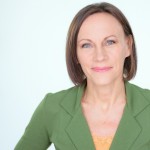 Janelle is a graduate of NU and Harvard and has been active in our acting community for over 2 decades.