MEDITATION FOR THE ACTOR
We are pleased to begin offering free weekly meditation instruction for actors. Teacher Henry Bolzon welcomes all levels of experience. Current and past students are encouraged to add this practice to your actor toolbox.
Each session will consist of:
15 minutes of instruction
30 minutes of sitting meditation
15 minutes of discussion
Meditation is something we do naturally all the time. Like anything, meditation is a practice. With the practice we learn to calm and settle the mind, so that we might view the world with some clarity, without all of our own neurotic nonsense and chaos getting in the way. It is important to establish a practice. Take a little part of your day to actually sit and meditate. It's a good way of checking in with yourself. Some benefits include: calmness, clarity, alertness, better sleep, and the feeling of being less stressed. For actors, finding more focus and relaxation benefits both the audition process and the ability to stay present on stage. Meditation is about integrating a practice into your everyday life.
Henry has been a meditator for many years, starting with Transcendental Meditation in the 70's. He studied Shambhala Tibetan Buddhism, where he also learned other types of meditation such as Shamatha, Vipashyana and Mahamudra.
Tuition: 0.00
Drop in any Thursday: 6:30-7:30p- No Class April 6th
Upcoming Classes
Starts May 4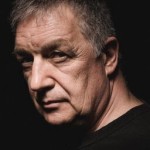 Henry brings decades of experience as an actor, a visual artist, and a meditation teacher extraordinaire to the table!