STAGE COMBAT
Are you ready to rumble? Stage combat skills are an important part of the actor's training. In this dynamic class, you'll learn to safely slap, punch, kick, choke, bite, and hair pull to diversify your actor toolbox. This class is designed for students who are new to stage combat as well as students who have taken Christina's workshops previously. For those students who have completed Christina's workshops we will be reviewing skills you've already learned as well as deepening said skills and learning new ones. Come ready to move and have fun!
If you were ever intimidated by Stage Combat, this workshop is for you!
Required: Level 1 or equivalent training or a placement audition.
Tuition: $295
5 Weeks
There are no classes currently scheduled.
Sign up / log in to join the waitlist.
Testimonials
<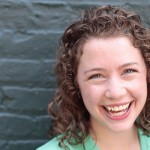 "Christina (Christina Gorman, Instructor - Stage Combat) was all over keeping us safe and showing us how to improve. She was so encouraging and did a great job at creating a safe and fun atmosphere."
— Angela Rak
>