STAGE COMBAT
Are you ready to rumble? Stage combat skills are an important part of the actor's training. In this dynamic 1 day workshop, you'll learn to safely slap, punch, kick, choke, bite, and hair pull to diversify your actor toolbox. The class will conclude with learning a basic fight sequence with special emphasis placed on acting the fight.
If you were ever intimidated by Stage Combat, this workshop is for you!
Required: Level 1 or equivalent training or a placement audition.
Tuition: $80
1 Day Workshop
Upcoming Classes
Sunday, 1:30p-5:30p
Starts November 4

This class has a pre-requisite: LEVEL 1 INTRODUCTION TO SHURTLEFF.
If you have the equivalent experience...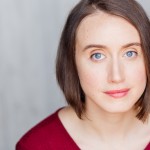 Actress and fight choreographer, Christina brings energy, creativity, and industry knowledge to her classes!
Testimonials
<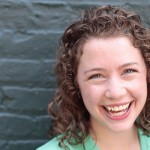 "Christina (Christina Gorman, Instructor - Stage Combat) was all over keeping us safe and showing us how to improve. She was so encouraging and did a great job at creating a safe and fun atmosphere."
— Angela Rak
>