THEATRE AUDITION WORKSHOP WITH ADAM BELCUORE
To apply for this in-person class, proof of vaccination is required. Make sure to upload a pdf of your card before submitting your application.
Please review our Health & Safety page for more information on uploading your Vaccination Card and our current guidelines.
This two-day workshop with Adam Belcuore (Goodman Theatre's Managing Producer and previously Director of Casting) reveals the perspective of the professionals behind the table, dissecting what they are looking for in a professional theater audition and what they wish to experience in the audition room. By understanding their point of view, you quickly learn how to make smarter choices and raise your level of professionalism.
The workshop focuses on two common audition experiences: the general and invited audition for a specific production. The first day we focus on monologue work which speaks to the Equity Principal Audition (EPA or "General") and will break down both self-tape and in-person monologue auditions. The second day focuses on audition sides pulled from a contemporary play
Adam's desire to empower the artist inside of you will help bring artistry and ownership back into your audition preparation.
Tuition: $325
2 Day Workshop
Upcoming Classes
2 Sundays, 10:00a-4:00p
Starts May 8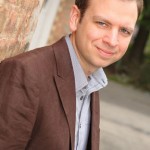 Adam is a teacher, as well as the Managing Producer of Chicago's Tony Award winning Goodman Theatre.
Testimonials
<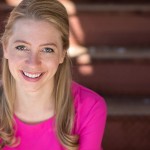 "This class exceeded my expectations. I was hoping to get a little help from a unique perspective, and I left feeling much more confident in my ability to execute an audition. I received concrete tactics to help me improve, and throughout the workshop, Adam was kind, honest, and generous with his time. I'm grateful to have done it." (Adam Belcuore, Instructor - Theatre Audition Workshop)
— Christine Perkins
>