VOICE OVER FOR AGES 10 AND UP.
Get an inside look into the world of voiceover! Working with Voice Actor Brian Plocharczyk, students will explore techniques for working on a mic, breaking down commercial copy and creating character voices for animation. Students also learn the ins and outs of recording in a professional sound studio by working one week at Chicago Recording Company. While at CRC students will work "in the booth" with the guidance of both their teacher and a pro recording engineer.
By learning specific VO skills and gaining real-life experience in a professional studio, students will be ready to confidently audition for voiceover work. Four sessions of the class will take place at ASC, the final session will take place at Chicago Recording Company.
Students will work on:
Voice Acting

Mic Technique

Working with Voiceover Commerical Copy

Audition Skills
Tuition: $250
5 Weeks
Upcoming Classes
Sundays, 1p-3p
Starts October 14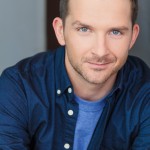 Brian's work as a VO and On Camera talent has been heard and seen in countless commercials and corporate videos, as well as in animated and gaming projects.